Mary Beckham grew up in Pittsburgh, PA. As a youth she performed traditional Eastern European folk dances with her church group.  This cultural exposure sparked her ever growing interest in the world's diverse cultures.  Mary spent her early adult years traveling the U.S. performing with dance and color guard groups, eventually settling in Middle Tennessee.  There she earned a Bachelor of Science in Liberal Studies from MTSU, and she was recently certified to teach English as a Second Language by the Tennessee Language Center.  Mary loves the enthusiasm and commitment displayed by her students learning English.  It is her goal to provide clarity and support to her students with every lesson.  "I strive to create engaging, relevant lessons that support the real-life needs of folks learning English." 
Lorie Adams has taught Beginning to Advanced level ESL classes at TLC since 2014. She often works with students who are interested in developing conversation skills, expanding vocabulary, improving pronunciation, and understanding English slang and idioms. She also has experience training students on accent reduction, business English, and American social customs. Lorie's students are from many countries and speak a wide variety of languages, including Spanish, Chinese, Japanese, Vietnamese, Korean, Arabic, Russian, French, German, Turkish, Hindi, and Portuguese.
Lorie has a B.S. in communications and is currently working toward an M.S. in instructional technology and design. She is also an instructor in TLC's Teaching English as a Second Language (TESL) certification program, in which she trains and mentors individuals who wish to become ESL teachers. Lorie was also instrumental in developing the curriculum for a new virtual TESL program, which was launched in 2021.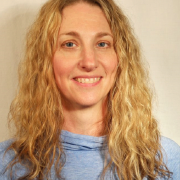 Helen Burr is a certified English as a Second Language instructor with ten years of ESL teaching experience. She has a bachelor's degree in German from Lipscomb University and has been a Language Instructor primarily teaching Literacy and Intro level refugees with the ESL to Go Program. In 2019 she was honored as a distinguished nominee for the Nashville Public Library's 2019 Adult Educator of the Year award for developing a much-needed Literacy level curriculum used by the ESL to Go program to support teachers. In addition to teaching, she has a 3rd Dan black belt in Tae Kwon Do, and she loves to travel with her son and engage with students from all over the world.
Brianna Persinger holds a BA in English from Welch College and has been instructing refugees in Nashville as a certified English as a Second Language teacher for 3 years. She is honored to have been nominated as a finalist for the Nashville Public Library's 2020 Adult Educator of the Year award.
In addition to teaching English to adults, she is also the Coordinator of Elementary Success at Nations Ministry Center where she helps refugee children become grade-level readers and practice foundational Social and Emotional skills in an after-school literacy program.
Having worked with students hailing from 18 countries and practicing language abilities from Pre-Literacy to Advanced, Brianna has developed a teaching style that empowers students from all walks of life to meet their unique learning goals. She is sensitive toward the unique traumas her students have faced, causing her to instruct with compassion and patience. She is passionate about working cross-culturally and feels she has much to learn from her students.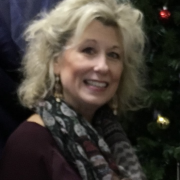 Following a career in adult health care and education, Sharon Murphy met a Ukrainian family in desperate need. After working with this family for two years, both medically and linguistically, she started teaching ESL classes as a volunteer for five years. Then, after TESL certification at TLC, Sharon has continued teaching ESL classes from Beginner level to Intermediate for eleven years. She has a BSN and MSN from Emory University, and the blend of nursing and language training has been advantageous to her students. These learners have immigrated from at least 20 different countries. Sharon's other interests include international travel, music, and biking.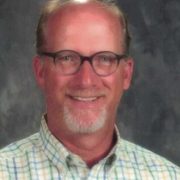 A native of Washington State, Bill Tiffany settled in Nashville in 2010 after retiring from the U.S. Marines where he served as a communications electronics maintenance officer. His career took him to many countries including Japan, South Korea, Iraq, Bahrain, Kuwait, and Norway. While on active duty, he attained his bachelor's degree in History and a master's degree in Elementary Education. He taught 3rd grade and kindergarten in Nashville public schools for seven years, and he has taught English with TLC since 2017. His main goal for his students is for them to gain confidence to use English in their everyday lives and to explore places beyond their local community. He also teaches English online to dozens of students in China. In his spare time, Bill likes to play guitar, cook, and study Chinese.
As a recent graduate of the TESL certification program, Nisha Springfield is excited to begin her career at Tennessee Language Center. She is a proud University of Tennessee graduate, and she has a passion for psychology. She enjoys spending time with her family and reading just about anything. Her favorite quote is "Be the change you want to see in the world."
Ginny Carlson holds a B.A. in English literature from Auburn University. After retiring from a career in hotels and restaurants, she decided to put her degree to good use and became certified, through TLC, as an ESL teacher. Since 2019, she has had the privilege of teaching adult students from various backgrounds. As a native of Tennessee, she is proud of the diversity that Nashville has embraced, and she feels especially honored to have worked with the refugee community. When teaching ESL, she feels like she learns as much about the English language as her students do. Her teaching goals for her students are primarily to instill confidence along with a sense of belonging to the larger community of Nashville. Ginny is an avid traveler, perpetual student of the world's cultures, concertgoer, reader, hiker, and swimmer. She loves spending time with her dog and cats.
Lisa Zhito is a certified English as a Second Language instructor with eight years' experience teaching Nashville's refugee and immigrant community. She has a Bachelor's Degree in Environmental Science from Pitzer College in Claremont, California. Prior to her teaching career, she spent 30 years as a magazine writer and editor and worked in marketing and public relations for non-profits and government agencies. Over the past eight years she has taught students with a wide range of English language ability, from basic Literacy to Business English clients. She and her husband love to travel. Lisa still plans to finish her novel someday.