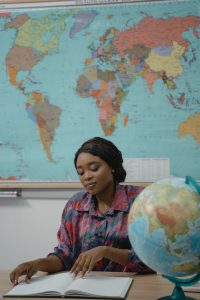 The Tennessee Language Center (TLC), an institute of the University of Tennessee Institute for Public Service,  has been serving our local community, state, and beyond through both in-person and online world languages, or foreign languages, classes taught by our highly qualified and passionate native or near-native language instructors. It is our mission to help language learners achieve their unique goals.
TLC offers affordable, small group classes in some of the most popular world languages. We also can teach custom classes for small groups or businesses with a common language goal, and many of our instructors are also available for private lessons.
We also proctor language assessment testing.
Group Class Policy: The Tennessee Language Center (TLC) reserves the right to cancel a world language class if fewer than three (3) students paying full tuition are enrolled in an online course or fewer than four (4) paying students are enrolled in an in-person course. If TLC cancels the class and cannot accommodate you with another class option, your payment will be fully refunded. Credit card transactions will be credited to the original card used. Refund checks will be mailed for cash or check transactions. This process takes 3 to 4 weeks.
Any class withdrawal request must be made at least five (5) days before the start date of the class in order to:
Receive a full refund minus a $25 administrative fee, or
Receive a credit towards a custom class (10, 15, 20, or 25 hour) package, or
Use the balance to purchase class materials (if applicable), or
Transfer the balance to another student or a gift certificate, or
Make a tax-deductible donation to the TLC scholarship fund.
No refunds or TLC credits will be issued for student withdrawals once classes have begun or for missed classes.
Proficiency Testing Policy: Cancellations can be done at no charge by contacting us by 4:30 PM CT two business days before the test. Later cancellations will be charged the full amount. Tests scheduled on the same day cannot be canceled.

Custom Language Instruction Policy: Custom classes are ineligible for fee waivers. Please make any schedule change or cancellation at least 24-hours before the schedule session. No refunds or Tennessee Language Center (TLC) credits will be issued if a client fails to attend a scheduled session or cancels within 24 hours of the scheduled session.

For questions about this policy, please contact the World Language Department at worldlanguage@tennessee.edu